VISION 1/8 buggy bodies, pre-cut for all the most popular nitro and brushless models!
Unique, original, surprising and cutting-edge design; shapes that not only enhance the aesthetics of any chassis but superior performance thanks to a meticulous design developed to optimize air flows and make the model easier to drive. Discover all the models availables.

M410 & JP8 100% Pre-Cut!
Join the revolution of our M410 & JP8 body shells for 1/10 touring 190mm full pre-cut, the best way to save a lot of time and avoid the annoying part of the preparation of the body. High quality and perfect CNC cutting - 5mm forward for best performance - unpacking the product, wash, spray, apply decals and wing, ready to go in 10 minutes!!
Italian Premium Quality bodies for the most popular EP 1/10 TC chassis on the market.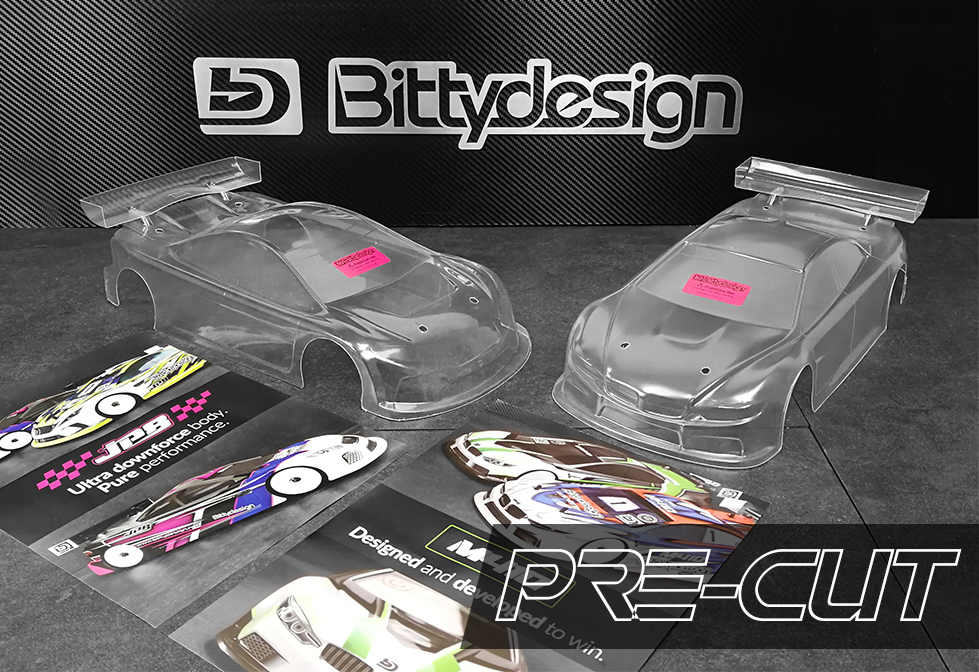 Bittydesign Liquid Mask. World's #1.
This special liquid is a concentrate of technology indispensable for making paintworks of maximum quality with a considerable saving of time. Try it and you'll be speechless.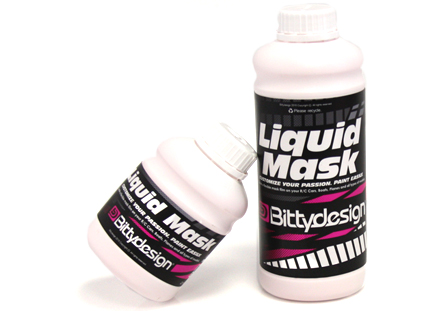 Bittydesign Liquid Mask
This special masking liquid is a concentrate of technology indispensable for realizing paintworks of maximum quality with a considerable saving of time. Try it and you'll be speechless.
Developed on thousand painted rc bodies, the liquid contains all our know-how acquired over time, making the product extremely versatile and easy to use for everyone.
Graphics for all the classes at the top of quality, with

unique

original

design.
15 years of experience and refinement of technique allows us to offer always innovative and modern paintworks which set new standards. Our graphics are among the most imitated in the world, choose the original italian style signed Bittydesign.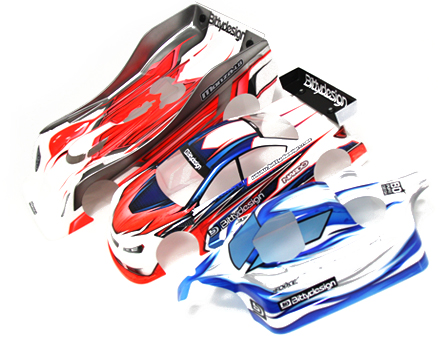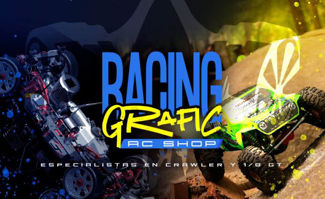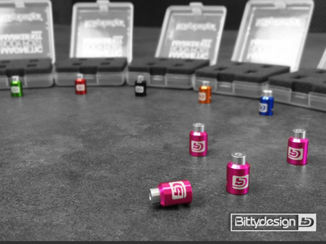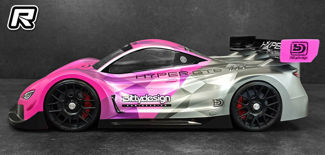 What Clients Say
Bellissima carrozzeria🔝👍
Salvatore Italy

Eccellente fattura delle carrozzerie e altissima qualità dell' aerografia. Mai visto nulla di simile. Nemmeno una piccola sbavatura. Il top del top!
Luigi Italy

Had a great experience talking with Davide through email, finding what I wanted and getting it taken care of quickly, I am very pleased with the customer service and ease of purchase! I would highly recommend Bittydesign to all racers and rc lovers not only for the quality of the product, but the great service. Can't wait for my Force Tekno NB48.3 body with "Flames" Blue paint scheme!!!
Keoni United States

Excellent Service... Can't wait for August 15th to put in my next orders. Ciao!
Gerardo Saudi Arabia

I ordered via email through the always helpful Davide. I got 2 x M15 in the Mistral design and they look every bit as good as the pictures on the website. They came well packaged and in perfect condition within a couple of days of them being shipped from Italy. I can't recommend the service enough, it was great from start to finish and the bodies look amazing.
David United Kingdom

Bittydesign you are the #1, i love your Black Hawk body for my 1/10 Short course, the model looks too beautiful now, amazing paintwork!! I'm so happy ;-)
Sander Netherlands

I found you with Facebook and i loved immediately all your jobs, the products arrived to me perfectly, well packed with tracking as promised by the site. Very easy purchase, the quality of my painted body shells is AMAZING, thank you Bittydesign!!
Mike Brazil

Ludovic koury from caraibeen this is the most beautiful paintings in the world ! thank you to the whole team of BITTY DESIGN for their advice and interest brings to all their customers !
Koury Martinique

These guys are some of the best in the game. Trend setters for sure. They got me setup and taken care of and I couldn't be happier with the paint work.
Billy United States